Singapore celebrity, Jimmy Nah, dead at 40
Posted: 04 January 2008 1606 hrs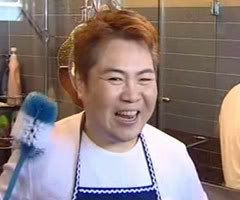 SINGAPORE: Singapore celebrity Jimmy Nah, who is better known as MC King, has passed away suddenly. He was 40 years old.

His friends told MediaCorp Radio that Jimmy had experienced breathing difficulties while at home earlier Friday. He was sent to hospital but died shortly after 1pm.

It is not known if Jimmy had suffered from any health problems. But in the last entry he posted on his blog on 31 December, Jimmy had hoped for good health in the coming year.

Local director Jack Neo, who had worked with Jimmy on several productions, said he was shocked upon hearing the news.

"All along, he's very, very healthy. So, I don't know why. I seriously don't know why," said Jack Neo.

Jimmy had acted in a couple of local movies, including Neo's "Just Follow Law", as well as local drama serials. - 938LIVE.