Yesterday was 阿公's 头七... So all of us have to go to the temple to have a small chanting session... The chanting supposed to start between 9.30am - 10am, but as little prince was still having his morning nap, 老公, bil & I went after 10am... After the chanting session, we had 斋菜 for lunchie...

Little prince as usual, was the limelight of the day & was being carried by each & everyone of the the relatives... Little prince fell alseep on 老公's shoulder after his feed & I was chatting away with his relatives... We left after 2 hours & headed back home to shower little prince as the weather was super hot... Me & little prince left the house shortly as I'm meeting 妈咪 & 爹地... Picked them up from a temple near my place & headed to my granny's place for a mini gathering with my aunties... Little prince was again the limelight @ my granny's place...
After staying for a while, 妈咪 suggested to go Marina Square to window shop... Went John Little as 妈咪 wanted to look @ bags & little prince's stuffs... 妈咪 bought a teether toy for little prince while 爹地 brought little prince for some kiddy ride near the baby's section...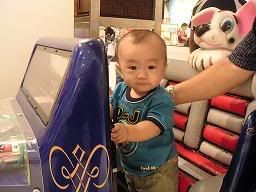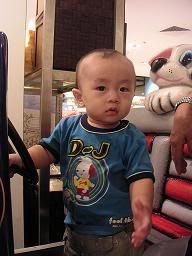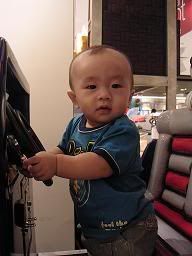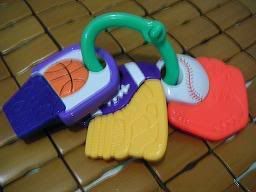 Little prince's 4th teether toy
Went shopping around as I wanted to get some clothes for myself & little prince, but nothing nice caught my eyes... Got the Pigeon Liquid Cleanser promo twin pack @ $17.90 (UP: $34++) from Kiddy Palace & headed to the food court to have our dinner... Wanted to place little prince on high chair but don't seemed to find any in that foodcourt... Went to search for my clothes but still nothing caught my eyes & went home sweet home shortly...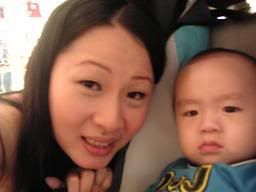 And I don't know what's wrong with little prince... Woke up crying @ 12+am & 1+am for no reasons... No matter how 老公 & I coax him, he still continued to cry & cry...