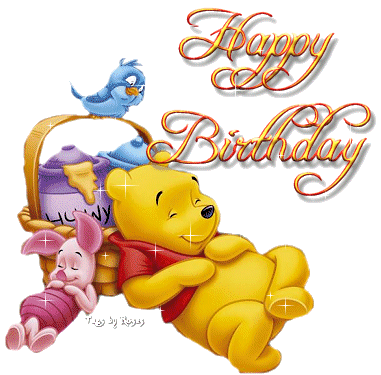 Happy 1st Birthday Kenan!!!
Went over to 小姨's (老公 side) with ILs, 老公, bil & little prince for a short visit… Little prince was overwhelmed by 小姨's 11 cats & I was pretty surprised that he's not afraid of any of the cats… He kept walking towards the cats but don't have the courage to touch… The only thing that little prince was afraid of was when 老公 & bil moved the Queen size mattress out from one of the rooms to discard… Little prince cried when they were doing the shifting & for a while I thought they might have injured him… But when I examined little prince, I saw no bruises, cut or any injuries… 老公 told me that when he's young, he also cried when he saw the big mattress… Hmm… so little prince inherited that from 老公?

Supposed to be @ Aloha Loyang @ 7pm, to attend Kenan's 1st birthday, but only reached there after the cake cutting… The place was filled with kids & saw a few of my friends that I've lost contact with… Little prince was more interested in playing with a 9 month old baby boy when I placed him on the sofas… They looked pretty cute, especially when little prince took the party bag from my bestie's (of 14 good years) bag…


I miss her soooooooo much!!
My bestie of 14 years & more years to come!


I'm really glad that I managed to attend Kenan's birthday as I finally got the chance to catch up with my bestie & other friends like the good old days… That kind of feeling's really indescribable… How I wish we could turn back the time… Shall have another gathering soon!