Today was another gathering with my 妈咪博客 @ Vivo City, White Dog Cafe... I was pretty early as initially was meeting Stephiey @ 4.30pm... I reached there around 4.45pm & when I called Stephiey & checked where's she, she told me she just left the house... duhz~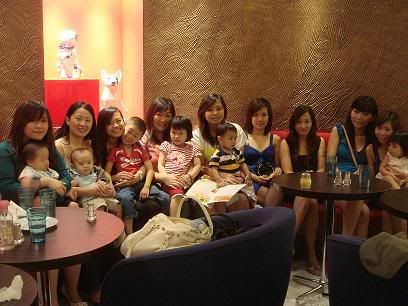 The attendees:
1. Josephine + Wenjun
2. Cynthia + Eddie
3. Stephiey + Zenden
4. Jacqueline + Jabez
5. Joycelyn + her dd
6. Shirley
7. Nadia + Fay + Serene
8. Me + Little prince

Anyway, I went straight to White Dog Cafe to wait for the rest to come as I've made reservation with them & they allocated us to a sort of private area (just beside the entrance)... While waiting for the rest to arrive, little prince pooed & I just changed him on the spot... After Josephine + Wenjun arrived, I went to the nearest POSB ATM machines (it's damn fucking far lor from the restuarant) to transfer the $$ for my clothes spree from Wetseal... * Thanks to Cynthia who told me about it!! *

The rest arrived shortly & we had a great time laughing over our dinner... Didn't took many pics like that week cuz think most of us were busy with our little ones... I got my fake lashes from Cynthia for $11.40 ($1.90 per pair)... * Thanks Cynthia! * I wanted to get the eyelash glue from Daiso but they do NOT carry in that outlet... Jacqueline & Joycelyn left early while the rest of us went over to Harbour Front McDonald's to have some drinks before heading home... Cynthia + Eddie & Shirley left for clubbing while I waited for 老公 to pick me up as it's raining... Was sooooooooo tempted to go clubbing with them but ended up stayed home cuz little prince refused to sleep when he's supposed to... *POUT* Nevermind, will join them next time...

I'd bought this Pigeon Corn Soup for little prince to try yesterday... It looked delicious & it cost $5.30 for 10 sachets... I have yet let little prince to try, but will one of these days...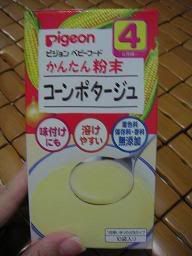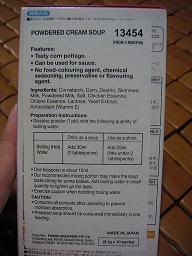 This is what I asked Cynthia to get for me!
the fine ones

the volume one
This is what I got from Wetseal...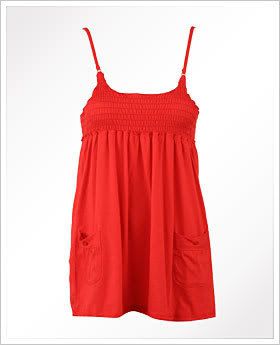 Pocket Smocked Babydoll Cami - USD 4.99 (SGD $8.38)
Wanted to get this too, but it's oos (out of stock)... =(
Challis Surplice Print Cami
Can't wait for it to arrive!