Finally my loots from the spree that Ringocat (one member of IdoBaby) organised arrived today! *Happy ME!!!*

Supposed to collect from her last Sunday but due to me being 'attacked' by hives again, didn't managed to collect from her... Arranged with her to post to me instead & finally I received my loots... It's 2 pairs of leggings...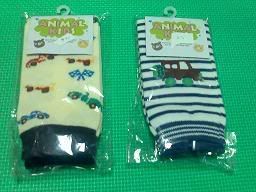 Altogether little prince has 4 pairs of leggings & the other 2 that he had, don't have a chance to let him wear... Think will let him wear with rompers... Meaning I have to get more rompers now as most of his rompers already cannot fit... I need a SHOPPING SPREE for my little prince!!!

*HINTING to 老公!*



Now I'm waiting for my loot from Choco TW Bag spree to arrive!!! Been waited till my neck gonna break liao!